Peptide & Ceramide Repair Lip Balm
Long-lasting luscious lips, powered by chemistry.
Long-lasting luscious lips, powered by chemistry.
STEP 04: MOISTURISE & TREAT — USE DAILY (AM/PM)

Long-lasting luscious lips, powered by chemistry.
Long-lasting hydration, immediate relief and primed, hydrated, juicier lips.

This ultra-hydrating and restorative Repair Lip Balm is supercharged with Peptide, Ceramide, Sea Buckthorn, Avocado & Sunflower Seed Oils, Shea Butter and Vitamin C & E to help prime, hydrate and provide immediate relief for longer-lasting juicier-looking lips. Dermatologically tested. Created for all skin types, including sensitive skin types.
COVETED BY THOSE IN THE KNOW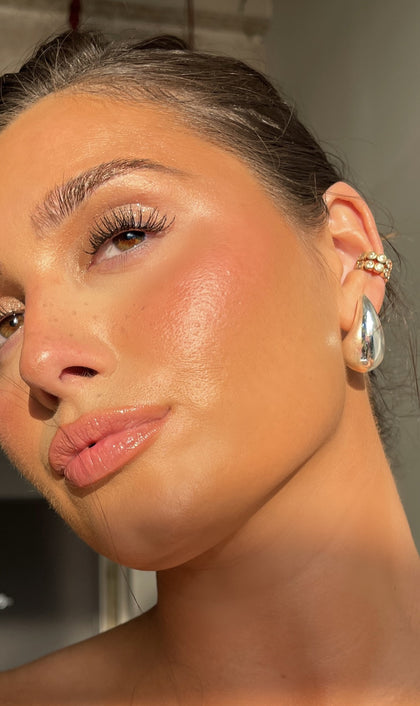 I love how my lips have the perfect amount of hydration after one swipe of the balm, thanks to the blend of ceremide and shea butter. The balm also acts as a primer for lipstick, leaving me with beautiful, luscious looking lips, all day, every day.
Peta-Certified Cruelty-Free
Dermatologist Tested
Clinically Proven Actives
Supercharged Concentrations
100% Recycled Paper & Soy-Based Ink
RESULTS
YOU'LL LOVE
(OR IT'S ON US)
At Allies of Skin, we create biocompatible formulas packed with clinically proven actives in optimal concentrations that support your skin's health. These reparative and preventative ingredients act like multi-nutrient reservoirs for your skin, designed to deliver cumulative results you can see and feel.

We wholeheartedly believe in the efficacy of our formulations and hope you love them as much as we do. If for some reason you are not 100% satisfied with our products, we'll give you a full refund providing the goods are returned to us within 30 days after receiving your purchase.